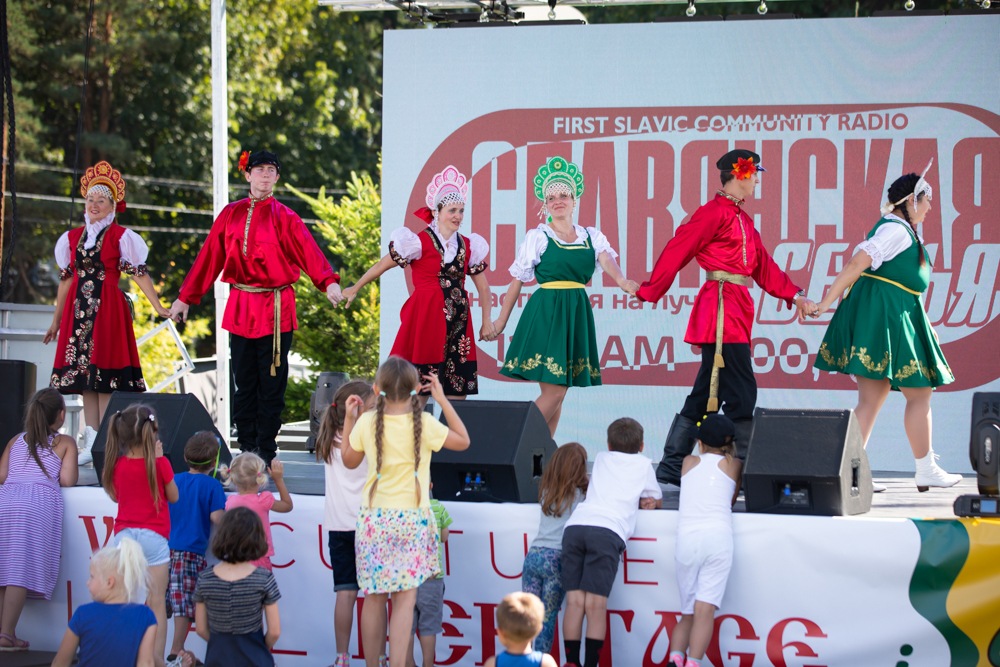 Portland Slavic Festival
The highly anticipated Portland Slavic Festival draws the attention of thousands every year, including community groups outside of the Slavic circle. Planned and prepared by the Slavic Community Center, this event celebrates Slavic heritage in a variety of traditional displays and programs. By uniting the diverse members of the former Soviet Union and showcasing their rich cultural aspects, this exciting event promotes and advocates for the Slavic culture in America, a key factor in easing the assimilation of immigrant communities in the United States.
The biggest attraction of the event lies in the performances from all nations of the former Soviet Union entertain the crowds with music, dance, acrobatics, fashion and car shows, in an array of exciting performances. In addition to cultural displays on stage, Slavic cuisine is also an enticing part of the festival. Vendors of all sorts come together to create an exquisite menu that satisfies every craving. From pilaf to crepes, every former U.S.S.R. nation is represented at the Slavic festival, promoting a unified community and attracting diverse groups to the festival every year.
Besides cultural celebration and entertainment, the Portland Slavic Festival also provides organizations including the Multnomah County Health Department, Adventist Health, Trimet, Portland Park and recreation, and the U.S. Forest Service with community outreach opportunities that are beneficial for both parties. Businesses and organizations are able to share their information and resources with an underrepresented community, widening their circle of influence and creating valuable connections. 
Cultural Festival Portland
,
Eastern European Festival Portland
,
Multicultural Festival PDX
,
Oregon Slavic Festival
,
Portland non-profit
,
Portland Slavic Festival
,
Russian Festival
,
Slavic Community Center of NW
,
Slavic community oregon
,
Slavic Family
,
Slavic Festival
,
social justice portland
,
support slavic community
,
Ukrainian Festival Portland
,
Uzbeki Culture